The organizers of the Swiss Public Health Conference

The
Swiss Public Health Conference
is organised each year by
The Swiss Society for Public Health
and the
Swiss School of Public Health
(SSPH+). Each year, a Swiss academic institution assumes the role of host and takes the scientific-thematic lead. 
The Swiss Society for Public Health was founded in 1972 by engaged public health experts. It is the independent national organisation representing the concerns of public health. Its Council consists of 32 experts, seven thematic specialist groups, individual and collective members as well as donors (totalling approx. 700). The Council builds a nation-wide interdisciplinary network for public health experts, who are given the opportunity for professional exchange. The Swiss Society for Public Health is committed to create optimal conditions and support decision-makers for the improvement of the Swiss population's health. The Swiss Society for Public Health organizes several symposia on topical health issues each year.
Since its founding in 2005, the Swiss School of Public Health (SSPH+) assembles the inter-university faculty of public health sciences affiliated with eight Swiss universities (Basel, Bern, Geneva, Lausanne, Lucerne, Neuchâtel, Svizzera italiana, and Zurich). The jointly supported Foundation is based on the vision that public health sciences are shaped by many disciplines. In a small country like Switzerland, no academic institution has the critical mass needed to cover all health-related issues. The SSPH+ "virtual inter-university public health faculty" strengthens health sciences with an innovative lean structure in a country where federal structures have led to rather weak public health systems. Training and education programs of more than 150 Faculty members and Fellows empower health professionals to find appropriate answers to complex health issues. SSPH+ Faculty and Fellows supervise over 400 Ph.D. students in public health sciences.




Swiss Public Health Conference 2018

Better Health Faster: Social Sciences for Public Health

This year, the Swiss Public Health Conference will be hosted by the Institute of Health Law (IDS) at the University of Neuchatel.
The Institute of Health Law (IDS) at the University of Neuchatel celebrates in 2018 the 25th anniversary of its founding by the professors Olivier Guillod and Dominique Sprumont. IDS is affiliated to the Faculty of Law and recognized as a competence centre of the University of Neuchatel. As the only university institute of this kind in Switzerland, IDS aims to bridge the discussion between the areas of law, health and public health. It pursues an interdisciplinary and interfaculty approach which strengthens the consideration of social determinants in public health policy. IDS aims to further develop and disseminate education, research and exchange in health law. It regularly organizes symposia and seminars on transdisciplinary topics and perspectives of law, biomedicine and social sciences and promotes a comparative approach. The institute publishes various articles and a journal on health law.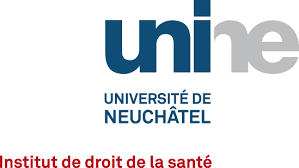 ---


The organizing committee
Andrea Arz de Falco (BAG / OFSP)

Bettina Borisch (World Federation of Public Health Associations)

Valérie Clerc  (SAMW / ASSM)

Monika Diebold (Obsan)

Julia Dratva (ZHAW & SGPG)

Carlos Quinto (FMH)

Claude-François Robert (Kantonsarzt / Medecin cantonal Neuchâtel)

Dominique Sprumont (SSPH+ & IDS/UNINE), scientific chair

Ulrich Wagner (BFS / DFS)

Corina Wirth (Public Health Schweiz / Santé publique Suisse)

Ursula Zybach (Public Health Schweiz / Santé publique Suisse)
---
Project organisation

​
Isabel Schären (Public Health Schweiz / Santé publique Suisse)

Sandra Nocera (SSPH+)
​​
Secretariat:
Public Health Schweiz
Dufourstrasse 30
CH-3005 Bern
Tel. +41 31 350 16 00
[email protected]
www.public-health.ch

​
​Swiss School of Public Health (SSPH+)
Hirschen­graben 82
CH-8001 Zurich
Tel. +41 44 634 47 02
[email protected]
www.ssphplus.ch