The organizers of the Swiss Public Health Conference

The
Swiss Public Health Conference
is organised each year by
The Swiss Society for Public Health
and the
Swiss School of Public Health
(SSPH+). Each year, a Swiss academic institution assumes the role of host and takes the scientific-thematic lead. 
The Swiss Society for Public Health is an independent national organisation representing the concerns of public health. With its expert Council, six thematic specialist groups, as well as individual, collective members and donors, it builds a nationwide interdisciplinary network for public health experts, who are given the opportunity for professional exchange. The Swiss Society for Public Health is committed to create optimal conditions and support decision-makers for the improvement of the Swiss population's health. The Swiss Society for Public Health organizes several symposia on topical health issues each year.






Since its founding in 2005, the Swiss School of Public Health (SSPH+) assembles the inter-university faculty of public health sciences affiliated with twelve Swiss universities (Basel, Bern, Fribourg, Geneva, Lausanne, Lucerne, Neuchâtel, Svizzera italiana, Zurich, BFH, SUPSI and ZHAW. The jointly supported Foundation is based on the vision that public health sciences are shaped by many disciplines. In a small country like Switzerland, no academic institution has the critical mass needed to cover all health-related issues. The SSPH+ "virtual inter-university public health faculty" strengthens health sciences with an innovative lean structure in a country where federal structures have led to rather weak public health systems. Training and education programs of more than 250 Faculty members empower health professionals to find appropriate answers to complex health issues. SSPH+ Faculty members supervise over 400 PhD students in public health sciences.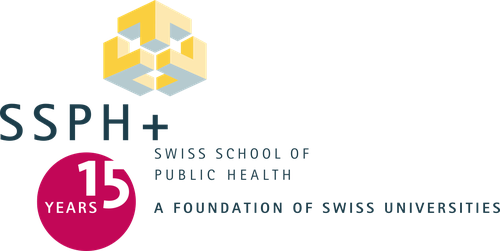 Welcome to the Institute of Social and Preventive Medicine (ISPM)
"In this institute for the last 50 years thousands of colleagues, scientists, clinicians have joined their dreams to make a change. We want to help all to be healthy, stay healthy and recover health. We want to prevent disease, discomfort, disability, death and we do this amongst all: children, women, men, elderly. Here at ISPM with colleagues from 23 nationalities we are committed to global excellence and innovation through local impact. While many scientists have their labs between buildings surrounded by test tubes, our building, our lab is out there in the streets because our research concerns everyone everywhere. Our institute is a scientific and academic organisation and as such is a large incubator of ideas and carreers of the next generation of scientists that share the passion of the old dream that health is our right, that health is tangible and that health is for all."
Prof. Dr. Oscar H. Franco, Director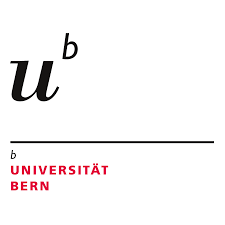 ---
Scientific Committee


Oscar Franco (ISPM, University of Berne)
Valérie Clerc (Swiss academies of arts and sciences)
Monika Diebold (Swiss Health Observatory)
Mark Witschi (Federal Office of Public Health FOPH)
Julia Dratva (Swiss Public Health Doctors)
Arnaud Chiolero (Specialist group leader epidemiology)
Urs Brügger (Bern University of Applied Science)
Claude-François Robert (Cantonal Physician, Neuchâtel)
Ursula Zybach (the Swiss Society for Public Health)
Corina Wirth (the Swiss Society for Public Health)