The organizers of the Swiss Public Health Conference

The
Swiss Public Health Conference
is organised each year by
The Swiss Society for Public Health
and the
Swiss School of Public Health
(SSPH+). Each year, a Swiss academic institution assumes the role of host and takes the scientific-thematic lead. 
The Swiss Society for Public Health is an independent national organisation representing the concerns of public health. With its expert Council, six thematic specialist groups, as well as individual, collective members and donors, it builds a nationwide interdisciplinary network for public health experts, who are given the opportunity for professional exchange. The Swiss Society for Public Health is committed to create optimal conditions and support decision-makers for the improvement of the Swiss population's health. The Swiss Society for Public Health organizes several symposia on topical health issues each year.






Since its founding in 2005, the Swiss School of Public Health (SSPH+) assembles the inter-university faculty of public health sciences affiliated with twelve Swiss universities (Basel, Bern, Fribourg, Geneva, Lausanne, Lucerne, Neuchâtel, Svizzera italiana, Zurich, BFH, SUPSI and ZHAW. The jointly supported Foundation is based on the vision that public health sciences are shaped by many disciplines. In a small country like Switzerland, no academic institution has the critical mass needed to cover all health-related issues. The SSPH+ "virtual inter-university public health faculty" strengthens health sciences with an innovative lean structure in a country where federal structures have led to rather weak public health systems. Training and education programs of more than 250 Faculty members empower health professionals to find appropriate answers to complex health issues. SSPH+ Faculty members supervise over 400 PhD students in public health sciences.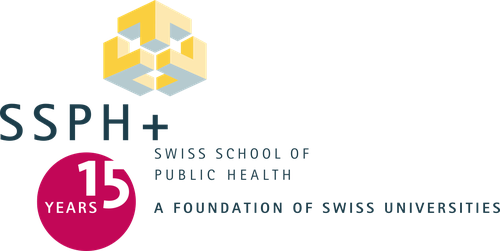 Federal Office of Public Health FOPH

Taking health to heart. As part of the Federal Department of Home Affairs, the Federal Office of Public Health (FOPH) is responsible for public health in Switzerland; it develops Switzerland's health policy and works to ensure that the country has an efficient and affordable healthcare system in the long term.

Federal Office for the Environment FOEN

A healthy environment promotes health and well-being.
The Federal Office for the Environment (FOEN) is responsible for ensuring that natural resources such as soil, water, air and forests are used in a sustainable manner. It is responsible for protection against natural hazards, the preservation of the environment and health against harmful effects, such as noise and pollution, as well as the conservation of biodiversity and the quality of the landscape.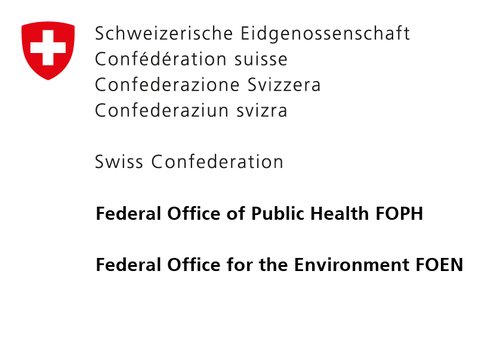 ---
Scientific Committee

Nicola Cantoreggi (University of Geneva)
Bettina Hitzfeld (Federal Office for the Environment FOEN)
Valérie Clerc (Swiss academies of arts and sciences)
Julia Dratva (Swiss Public Health Doctors)
Jérémie Millot (Federal Office for the Environment FOEN)
Nino Künzli (SSPH+)
Catherine Marik (Federal Office of Public Health FOPH)
Sandra Nocera (SSPH+)
Nicole Probst (Swiss TPH)
Carlos Quinto (FMH Swiss Medical Association)
Esther Walter (Federal Office of Public Health FOPH)
Mirjam Weber (KLS Krebsliga)
Ursula Zybach (the Swiss Society for Public Health)
Corina Wirth (the Swiss Society for Public Health)