The organizers of the Swiss Public Health Conference

The
Swiss Public Health Conference
is organised each year by
The Swiss Society for Public Health
and the
Swiss School of Public Health
(SSPH+). Each year, a Swiss academic institution assumes the role of host and takes the scientific-thematic lead. 
The Swiss Society for Public Health is an independent national organisation representing the concerns of public health. With its expert Council, six thematic specialist groups, as well as individual, collective members and donors, it builds a nationwide interdisciplinary network for public health experts, who are given the opportunity for professional exchange. The Swiss Society for Public Health is committed to create optimal conditions and support decision-makers for the improvement of the Swiss population's health. The Swiss Society for Public Health organizes several symposia on topical health issues each year.




Since its founding in 2005, the Swiss School of Public Health (SSPH+) assembles the inter-university faculty of public health sciences affiliated with twelve Swiss universities (Basel, Bern, Fribourg, Geneva, Lausanne, Lucerne, Neuchâtel, Svizzera italiana, Zurich, BFH, SUPSI and ZHAW. The jointly supported Foundation is based on the vision that public health sciences are shaped by many disciplines. In a small country like Switzerland, no academic institution has the critical mass needed to cover all health-related issues. The SSPH+ "virtual inter-university public health faculty" strengthens health sciences with an innovative lean structure in a country where federal structures have led to rather weak public health systems. Training and education programs of more than 250 Faculty members empower health professionals to find appropriate answers to complex health issues. SSPH+ Faculty members supervise over 400 PhD students in public health sciences.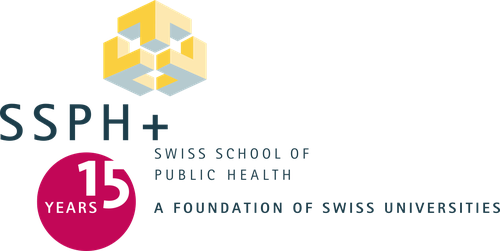 The University Centre for General Medicine and Public Health, known as Unisanté, is active in research, academic training, prevention and outpatient care. It has more than 880 employees spread over more than 15 sites in the Greater Lausanne area and the canton of Vaud. Innovative and unique in Switzerland, Unisanté promotes interdisciplinarity and the union of skills committed to health issues. The institution maintains very close strategic, scientific and functional links with the CHUV and the Faculty of Biology and Medicine of the University of Lausanne (UNIL). Unisanté was created on 1 January 2019 from the merger of the Policlinique médicale universitaire, l'Institut universitaire de médecine sociale et préventive, l'Institut universitaire romand de santé au travail and l'association Promotion Santé Vaud. The Fondation vaudoise pour le dépistage du cancer and the Équipe mobile d'urgences sociales joined Unisanté on 1 January 2020 and 1 July 2021 respectively. Unisanté's 6 missions: Primary Care, Vulnerable Populations, Health Promotion and Prevention, Occupational Health, Health Systems and Research and Education.

---
Scientific Committee

Bochud Murielle (Unisanté)
Clerc Valérie (Swiss Academy of Medical Sciences SAMW)
Dupraz Julien (Swiss Public Health Doctors)
Koch Roswitha (Swiss Professional Association of Nursing Specialists SBK)
Flahault Antoine (SSPH+)
Marcacci Alberto (Federal Office of Public Health FOPH)
Nocera Sandra (SSPH+)
Pellegrini Sonia (Obsan)
Quinto Carlos (FMH Swiss Medical Association)
Senn Nicolas (Unisanté)
Steffen Thomas (the Swiss Society for Public Health)
Wirth Corina (the Swiss Society for Public Health)